Year 5
What will it be like in Year 6?
Breaking News!
Home Learning Links Below
3 weeks of Maths English and Topic tasks uploaded on the weekly tasks page - Additional Resources
See weekly tasks for tabernacle instructions
500 Words story competition - click the link or look on the challenges and competitions page
If you need to contact me for support with your work, to send me any pictures you would like to share with the class or any other concerns and suggestions of things you would like to see on our class page, please email me at.
year5homelearning@hollybush.herts.sch.uk
Friday 26th June 2020
Oh my golly gosh, this is it! My final blog, my final set of words sent out into the wider world. Perhaps I should try to write something profound, something memorable, something to inspire and educate future generations to be the best they can be...To be honest, I'll probably just ramble on as usual and post a picture of my stupid cat. Not many things in life are more inspiring than that. It is strange though, I do feel that we are coming to the end (or are we at the end?) of something momentous that has been felt by the entire world. From the kings to paupers, there is no-one who has been left unaffected by the events of the last few months and it is something that will remember for our entire lifetimes. That said, I must add that there have been many things that I have actually enjoyed and even loved about lockdown and here are my top 3.
I have loved spending all this extra time with my wife and child. Normally, life is so hectic and we rush from bathtimes to mealtimes to bedtimes with not enough real time to enjoy and embrace the pleasure of each other's company. Homeschooling Jack has (mostly) been a pleasure and having my wife working downstairs at the same time has allowed us to feel happier and closer as a family than ever before. This time that we've had at home together will never happen again.
It has been wonderful not having to set my alarm and to get up later than I would during a normal working week. Understandably, I find alarms alarming and not really the nicest way to start the day. Instead, I have been woken by the birds singing or Jack bounding into our bed to show us something that he has made on Minecraft. On some days I have stayed in my pyjamas beyond lunchtime and that has been truly joyous!
There can be no denying it, I have also been enamoured with not working so hard. Although we teachers have performed many new and unusual services (pizza delivery guys, cold callers etc), I have to say that my workload and my stress levels have not been as high as usual. However, I do love my job and I can't wait to get back to it in some kind of semi-normal capacity next week!
Now of course, I know the last few months have not been easy and I don't want to make light of the momentous events that we have experienced. I merely want to point out that in times of darkness, little diamonds of light can be found if we are prepared to look hard enough. We are all in different boats but have experienced the same storm. Together I hope that this experience can make us better, stronger and more understanding of each other. Yes, sappy and trite as it may seem, it is my hope that this experience can make for a better future. Oh yeah, here are some more pictures of my cat!
For the last time, Peace Out!
I've uploaded the time capsule images as a printable document below:
The Gingerbread Factory
Year 5 have been baking again and this time it's all for a good cause. We have made delicious gingerbread to sell at the Christmas fair on 29th November 2019. The children worked brilliantly together using their previously taught skills to produce another great bake. We hope you manage to get some, if not click on the link below and make it at home!
Anti-Bullying Week 2019: Change Starts With Us
Anti-Bullying Week happens in schools across England each November. This year's Anti-Bullying Week has the theme Change Starts With Us and is happening from Monday 11th November - Friday 15th November 2019.
The theme: Change Starts With Us
The theme aims are as follows:
Small change. Big difference.
Whether it is verbal, physical, online or in-person, bullying has a significant impact on a child's life well in to adulthood. By making small, simple changes, we can break this cycle and create a safe environment for everyone. Because together, we can challenge bullying. Change starts with a conversation. It starts with checking in. It starts with work together.
Change starts here.
Change starts now.
Change starts with us.
This year the goal is to inform schools and settings, children and young people, parents and carers to know that it takes a collective responsibility to stop bullying. We are excited for this campaign as we want to create empowering, positive messages addressing the fact that when it comes to bullying CHANGE STARTS WITH US!
Mental health awareness Day!
On World Mental Health Day, thousands of schools, offices, companies and community groups wore yellow to raise vital funds for YoungMinds.On Wednesday 16th October, we all dressed up in our yellow finery to raise awareness for mental health. We learned about the zones of regulation and some good strategies to keep us on green for go. We took part in some yoga and meditative activities and realised that anyone can have issues with their mental health. It was an important day and we all learned a lot.
Year 5 Bake Off!
To increase our enjoyment and enthusiasm for school, this half term we have been doing lots of baking. This has also been a great way for us to practise our reading and maths skills as well as encouraging us to work collaboratively to create a pleasing finished product. So far we have made muffins, bread rolls and shortbread. We look forward to making many more yummy creations next half term.
Reading Day!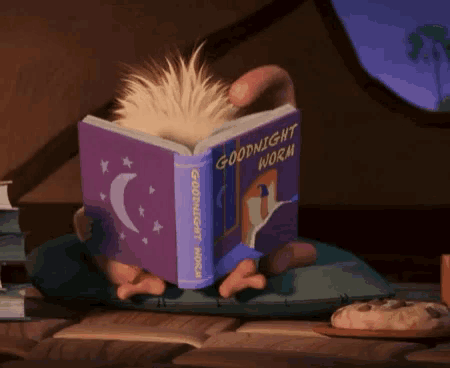 On Friday 5th October, Year 5 had an amazing day based around the skill of reading. Firstly, the children came in to find their classroom filled with wasps (cardboard cutouts of course!). They then discovered that these wasps were carrying a message: They had to read the words on the back of the wasps and arrange them into the words of one of Mr Mallick's favourite books, 'The Giant Jam Sandwich'.
Then the children used their comprehension skills to find out why wasps are actually good for the environment by researching on the internet and putting their findings into their own words. Next the children used their new knowledge to write a persuasive poster protecting wasps, an explanation for a humane wasp catcher or an annotated drawing of the wasp life cycle.
In the afternoon we got to make our own (not giant) jam sandwiches! Again, using their excellent reading skills, the children read and understood a bread recipe and used this to make their own bread rolls which they then proceeded to slather with copious amounts of butter and jam.
The day was a great success and the childre were able to see how reading is fun, relevant,important and imperative!